RISE AND GO YOUR WAY; YOUR FAITH HAS MADE YOU WELL
(Biblical reflection on the 28th Ordinary Sunday [Year C] – 13 October 2019)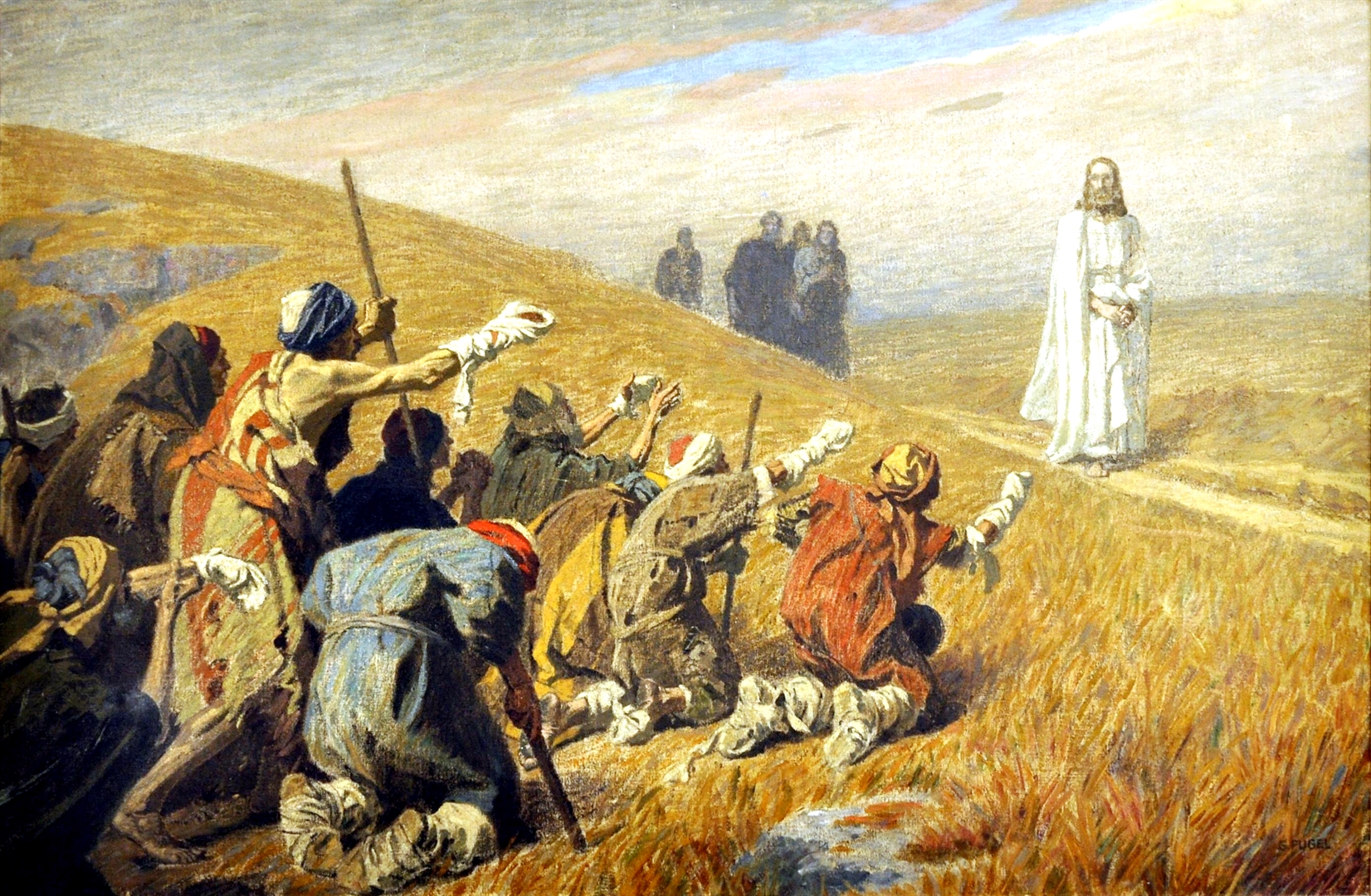 Gospel Reading: Luke 17:11-19 
First Reading: 2Kings 5:14-17; Psalms: Psalm 98:1-4; Second Reading: 2Timothy 2:8-13 
Scripture Text:
On the way to Jerusalem He was passing along between Samaria and Galilee. And as He entered a village, He was met by ten lepers, who stood at a distance and lifted up their voices and said, "Jesus, Master, have mercy on us." When He saw them He said to them, "Go and show yourselves to the priests." And as they went they were cleansed. Then one of them, when he saw that he was healed, turned back, praising God with a loud voice; and he fell on his face at Jesus' feet, giving Him thanks. Now he was a Samaritan. Then said Jesus, "Were not ten cleansed? Where are the nine? Was no one found to return and give praise to God except this foreigner?" And He said to him, "Rise and go your way; your faith has made you well." (Luke 17:11-19 RSV)
In biblical times, leprosy was any skin disease that caused white, crusty patches on the skin. It was not the same as modern leprosy. Since ancient people believed leprosy was contagious, they forced lepers to live outside the city walls and to yell out "Unclean, unclean" whenever a healthy person came near. Any Jew who touched a leper could not take part in religious services until after making certain offerings and performing special rituals. The lepers in today's Gospel did not approach Jesus to ask that He heal them but called out to Him from afar.
An interesting detail in today's Gospel is that a combination of Jews and Samaritans, people who normally did not associate or even pray with each other, make up the group of ten lepers Jesus heals. When Jesus tells the lepers to show themselves to the priest, those who are Jewish go to their Temple in Jerusalem and the Samaritans to their on Mount Gerizim. Once in their temples, they would have offered the prescribed sacrifices for someone healed of this dreaded disease and would have performed a rite of purification (Leviticus 14:1-32).
One of the ten whom Jesus healed, the one who returns to thank Him isn't a Jew, but a despised Samaritan. He throws himself at Jesus' feet and praises God with a loud voice. To prostrate one's self at someone's feet was symbolic of submitting to that person's authority over you. It was the equivalent of saying something like "Here I am. Do with me as You wish." This gesture was most common when someone entered the presence of a king. Thus, the man was offering himself for Jesus' service. What an appropriate way to thank Jesus for all He had done!
For reflection: How do you feel when you do something for someone who does not acknowledge or thank you for your efforts? How do you think our heavenly Father feels when we fail to thank Him for all He has given us? Make a list of all the things you have and, in prayer, thank God for each of those things individually,
(Adapted from Jerome J. Sabatowich, Cycling Through the Gospels – Gospel Commentaries for Cycles A, B, and C, pages 324-325.)
Prayer: Lord Jesus, thank You for giving me the opportunity to know You. I lay my life before You and surrender myself to You. May my heart always be filled with praise for Your love for me. Amen. 
Jakarta, 11 October 2019 
A Christian Pilgrim